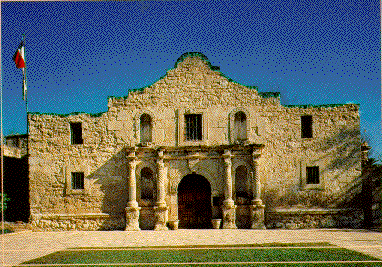 Remembering the Alamo 176 years later

The Texas Revolution for independence from Mexican rule began with the Battle of Gonzales in October 1835 and ended on April 21, 1836 at the Battle of San Jacinto. A committee presented the Texas Declaration of Independence on March 2, 1836. James Bowie and William B. Travis commanded the Texas soldiers at the Battle at the Alamo on March 6, 1836. Although this battle ended in the annihilation of the Texas defenders, it is remembered for the soldiers' perseverance against a much larger Mexican force.

Super Tuesday has 10 states up for grabs
The race for the Republican presidential nomination is about to take a big step forward, with 10 states weighing in Tuesday on the biggest day of voting yet in the two-month-old campaign.
Federal judge blocks Tucson Mexican American Curriculum
A federal judge has rejected a request by Tucson families and an expert in a long-standing segregation lawsuit to reinstate Tucson Unified School District's controversial Mexican-American studies courses.

In a Wednesday order, Judge David Bury of U.S. District Court in Tucson wrote that the elimination of the courses, decided by the district's governing board in January, didn't intentionally segregate students, nor did it tip the racial or ethnic balance of students in any TUSD school.

Wikileaks: Bin Laden not buried at sea, brought to USA
The body of Al-Qaeda leader Osama Bin Laden was not buried at sea, according to leaked emails of intelligence firm Stratfor, as revealed by WikiLeaks.

Heckuva job Barry: Al Qaeda mounts comeback in Iraq
A U.S. official told The Washington Times that AQI is carrying out more attacks this year than it did in the second half of 2011, when the
U.S. military
was pulling out. But the increased violence does not mean AQI is back to its old strength, the official said.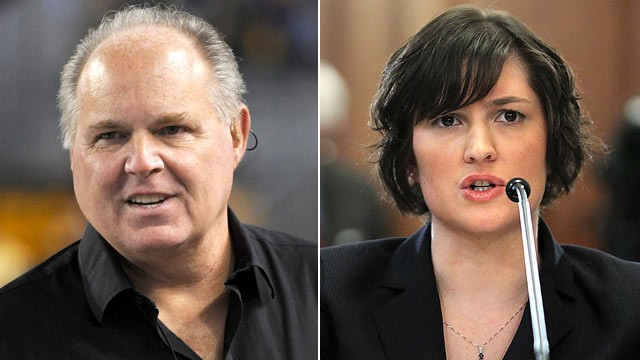 Fluke V Rush is fight Obama seeks
If Romney is relatively boring and mostly non-threatening to your average Democratic millionaire, Rush is THE ENEMY, an ogre who galvanizes small and large donors alike. And remember: some of that Democratic super PAC money sitting on the sidelines is Hillary Clinton money, more likely to be drawn into battle by attacks on women than love for Obama. Over the last 72 hours, I've gotten a handful of Dem/liberal solicitations using Limbaugh's words, or tying them into the larger narrative of a misogynistic GOP.

Admin relies on Medicaid waivers to force Obamacare
Millions and millions of dollars in Affordable Care Act grants aren't the only way the Obama administration is helping states prepare for health care reform.

[T]he waivers, which allow states some flexibility in how they deliver health care to the poor, can help the states prepare for the roughly 16 million people who will be newly eligible for Medicaid in 2014 under ACA. And the health care law did give states the opportunity to expand their Medicaid rolls early.
Austerity mess continues: Europe slides for 3rd straight day
"The euro zone faces a very difficult year with very large amounts of austerity hitting the economy," Marie Diron, senior economist at Oxford Economics Ltd. in London, said in an interview on Bloomberg Television today. While Greece may not get the 90 percent take-up it was looking for, there will probably be a "large" participation, she said.